Dominator 72 Inch Basketball Hoop
The Dominator 72 is our flagship adjustable, in-ground basketball hoop. Easy to adjust and in full-fledged size, this is the perfect option for those who anticipate adjusting the height of their hoop while looking for high-quality performance.
Lifetime guarantee
Assembled in the USA
College & NBA size backboard
Above Industry Standards
Easy to Adjust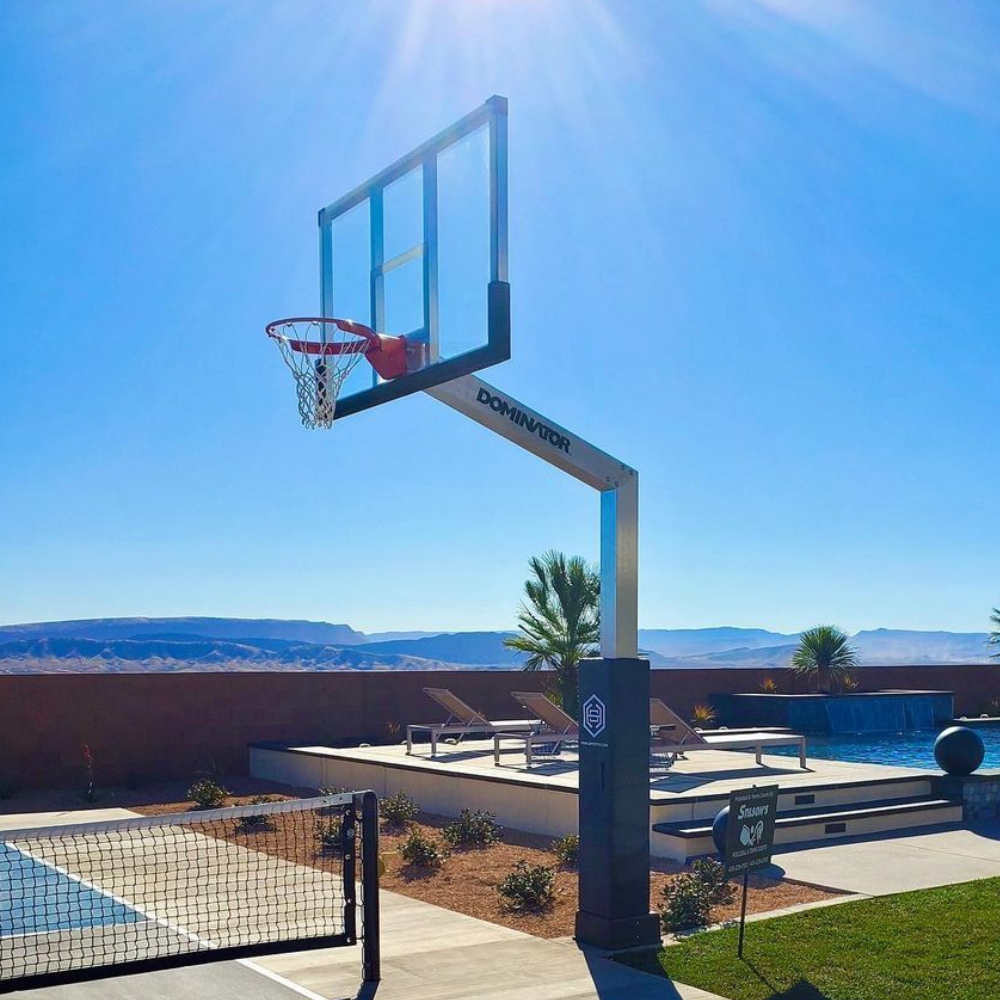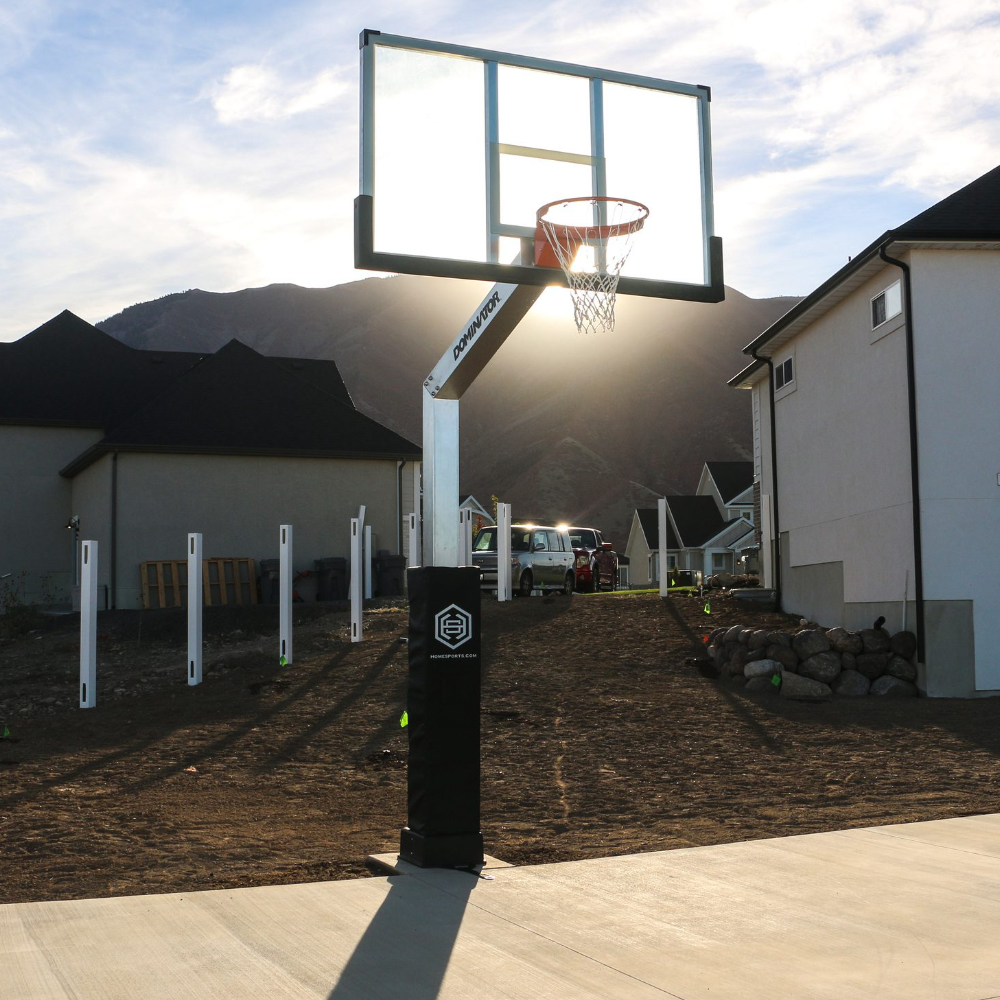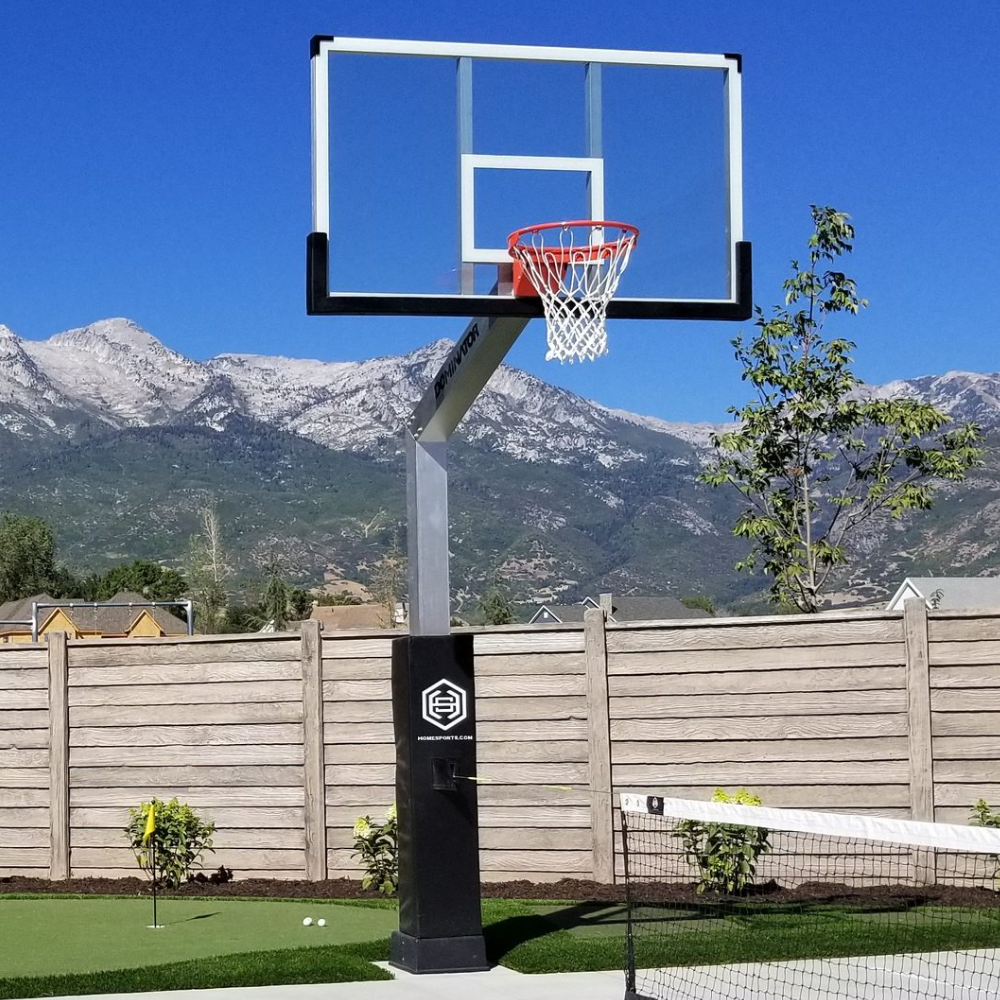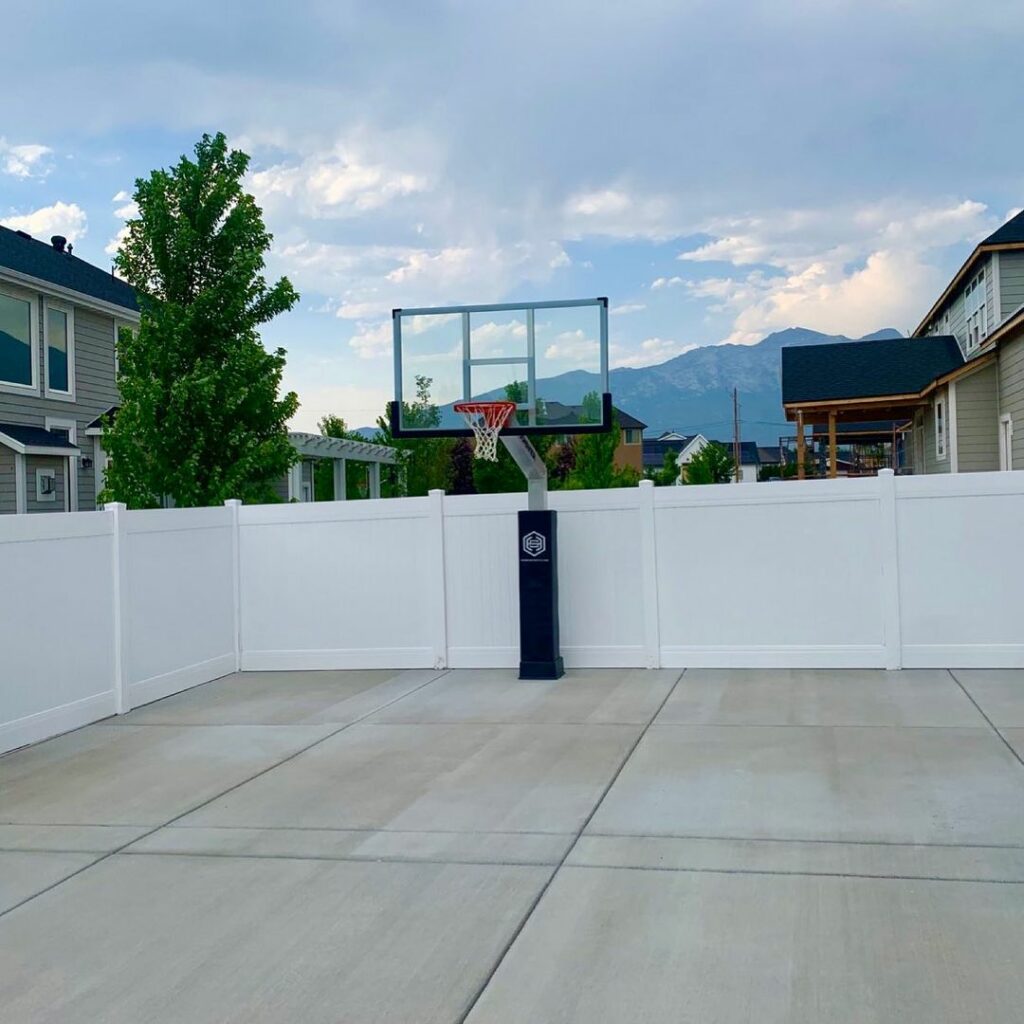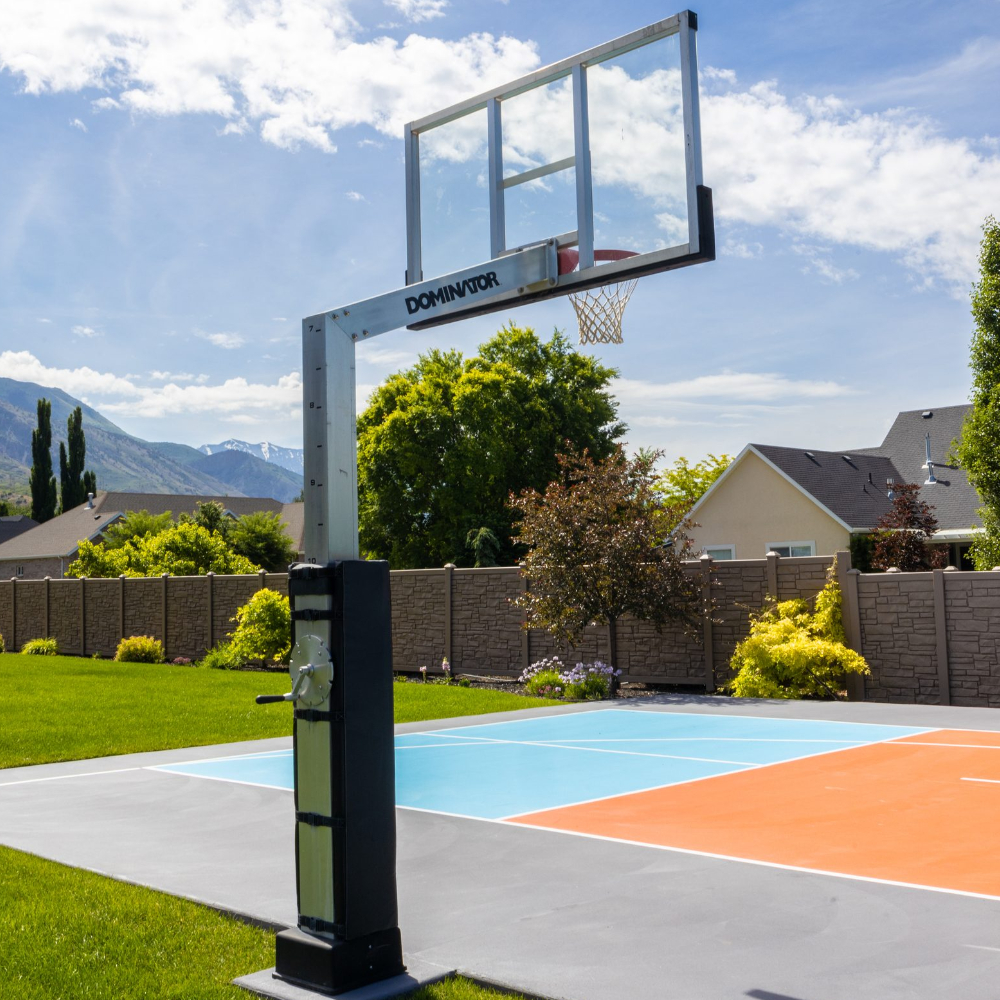 RUST-PROOF
Made of 6061 T6 Aluminum (Same Material used in Automotive, Aircraft, and Watercraft Industries)
Aluminum Prevents Rust and Enhances Strength
All Hardware is Stainless Steel
QUICK AND EASY ADJUSTABLE SYSTEM
7 Easy Cranks to get from 7 to 10 Feet
Hoop Adjusts Straight Up and Down Unlike any other Basketball Goal
Distance from Rim to Free Throw Line Never Changes – No Matter the Height of the System
Aluminum Build Makes it Effortless to Adjust
DESIGNED FOR ULTIMATE OUTDOOR PERFORMANCE
Aluminum Flexes Under Impact which Enhances Performance
Brings a "True Arena" Basketball Experience to your Home
Replicates an Indoor Basketball System
EASY INSTALLATION
Only has 4 Pieces (Main Post, Overhang Arm, Backboard, and Rim) Making for a Simple and Quick Assembly of the Goal
Entire System only Weighs 400 lbs. – Most Basketball Goals weigh 750+ lbs.
Easy to Follow Step by Step Installation Guide Makes for a Smooth Installation Process
Easy Installation
With only 4 components to assemble (Backboard, Rim, Overhang arm, and Main Pole - Making the full installation of the hoop extremely simple
Rust Proof Build
Built with 6061 T6 aluminum which prevents rust and allows for ultimate performance in all weather conditions
Engineered with Precision
The Dominator is just built different. There's no other way to say it.
Telescoping Height Adjustment
Hoop easily adjusts straight up and down making the distance to the rim the same no matter what height the hoop is set at.